MAKE MONEY WITH A CAREER IN REAL ESTATE
It's never been easier to learn and earn money in Real Estate. The internet puts the world at your fingertips. You just have to take the first step and discover the options available to you. There are many free resources to get you started, from learning about both short and long-term money making opportunities. You can do everything from taking online courses to become a real estate broker agent to learning about your local market for domestic and commercial property investment choices. If you like people and have a flair for sales, you can have a career or just earn extra income on your path to financial freedom. Once you enter the field and find a way to push beyond the first year and toward the income you deserve, not only will you be earning great money but you will have a skill that travels with you!
People are attracted to a career in real estate because of the ease of entry and the possibility of earning a high income. It is one of the few careers where a professional level of income can be earned without years of expense and high school education. It is a professional career where you are being paid according to your efforts, production and your skills. Your income inevitably depends on how much time you invest in your career, this is especially true with real estate. If you are only working part-time, you will not make the volume of contacts, leads, or commissions that full-time agents do. With each year you spend as a real estate professional, you will find more connections, leads, and skills. The longer you're in the business, the larger your income. If you commit yourself to working hard and being in the real estate business for the long time, it is going to pay off!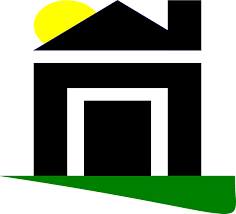 Your financial investment is minimal for the potential pay-off. All you need is a short real estate class and to pass a relatively simple licensing test. Just do a google search for "real estate license" and look at one of the free websites that show each States requirements.